To Schedule:

Call 610.967.4830

Hours:

Monday:
8:30 am to 5:00 pm

Tuesday:
8:30 am to 5:00 pm

Wednesday
1:30 pm to 7:00 pm

Thursday:
8:30 am to 5:00 pm

Friday:
8:30 am to 3:00 pm

Saturdays (every other):
8:30 am to 12:00 noon

Sunday:
Closed

Our Doctors:

Dr. R. Brian Barnes, D.O.

Namrhen Lyngdoh, PA-C

Dr. Robert Barnes, D.O.,
Emiritus

Adults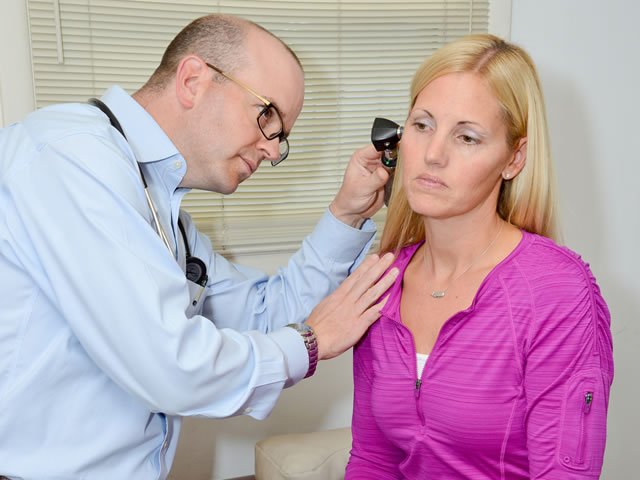 Let us keep you healthy through preventive exams and tests. As family physicians, we serve as the primary contact for managing all routine health care including physicals, regular screenings and testing. In addition, we provide personalized management for all forms of illness. Our supportive staff stands ready to serve as your advocates in supervising both major and minor illnesses as well as chronic medical conditions.
When to Come See Us

The East Penn Medical Practice Team is always flexible and diligent in scheduling patients whose symptoms require prompt attention. You know your body better than anyone else and we encourage all of our patients to urge on the side of caution. If you feel sick, or even if you're unsure what you're experiencing, we encourage you to call our office at 610.967.4830.
As your primary care physican, we recommend that all of our adult patients take a proactive, and preventive, approach to their personal health. Our experienced doctors and nurses can help you and your child determine the severity of symptoms and schedule appropriate treatment.

Common Illnesses for Adults

Like children and teenagers, adults are prone to a wide range of illnesses that often follow seasonal trends. Frequent ailments include the common cold, influenza, acid reflux, gastronintestinal maladies, sinus infections, sore throats, rashes and tick bites.

Primary Care Services We Provide for Adults

Administering of Annual Physical Exams
Booster Shots and Vaccines Essential for Overseas Travel
Annual Influenza Vaccine
Regular Blood Pressure Screening
Regular Cholesterol Screening
Consideration of, and testing for, Adult Risk Factors pertaining to Heart Disease, Stroke, and Diabetes
Maintaining Healthy Weight and Lifestyle, Preventive Medicine and Wellness